The Smallbiz Customer Module collects and stores vital details about your clients. You can store as much or as little information as you require.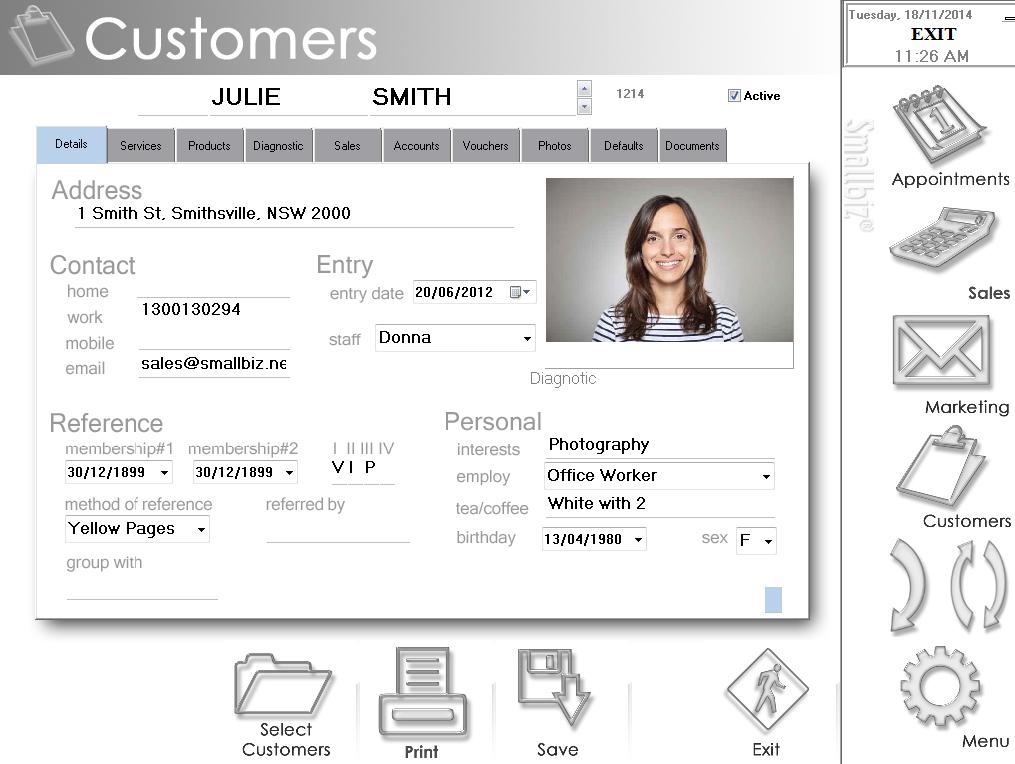 Customer Card Features:
Client history is automatically updated from point of sale.
Contact details, service history, notes, reward points & diagnostics can all be tracked & viewed in the customer area.
Group customers together according to families, community groups or businesses. Allows you to see which groups are your best patrons.
Print customer VIP card bar-codes and create VIP clubs / loyalty schemes with ease
Track gift voucher entitlements
Record promotion results effectively
Review client purchasing histories
Store photographs on client cards with a digital camera.
Use standard images (like a stylized face image) instead of taking a photo of each client.
Optionally insert comments and icons on top of the digital photos or standard images.
Attach & complete standard word document(s) (like consultation forms) to client cards.
Customer Diagnostics:
The diagnostics feature within Smallbiz allows you to enter your own client diagnostic information. You are able to input diagnostics such as skin conditions & allergies allowing you to not only keep detailed notes on your clients but to also be able to market to these diagnostics.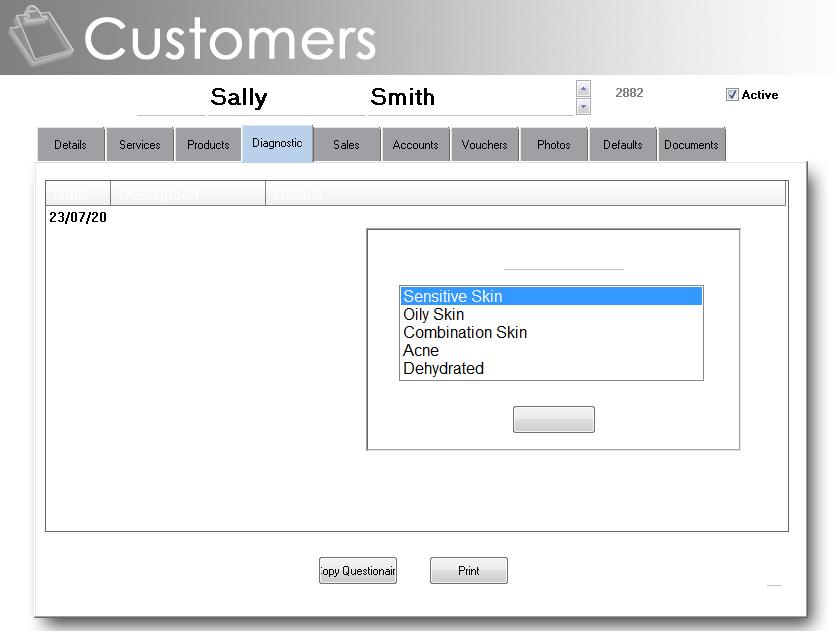 Diagnostics can be setup to keep track of the following:
Personal Preferences
Hair type
Skin Conditions
Medical Conditions
Clothes Size
Shoe Size
Favorite coffee
Diagnostics are only limited by your imagination!