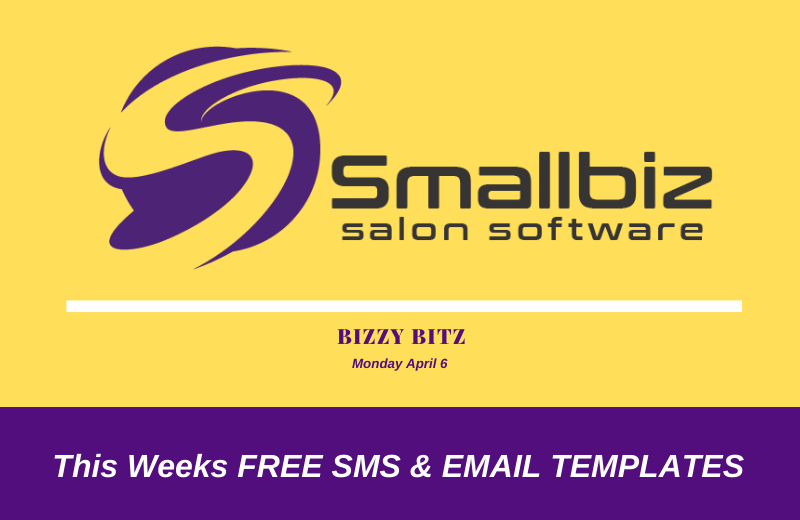 This week you can send an SMS with this link: https://tinyurl.com/syjsvqp to stay in contact with your clients and provide helpful advice.
Are you offering product sales to your clients?
Support their home care routine with the correct products, avoid them picking up products on the spot at the supermarket because your salon door is closed.
Copy the template/script shown below into your Smallbiz Marketing Module – SMS Tab, adjust the details to suit your salon & send….
[we recommend a test send to yourself 1st]

A message from YOUR SALON NAME pls click link https://tinyurl.com/syjsvqp We hope you are healthy safe & well YOUR SALON NUMBER