Designer Email Templates at your fingertips!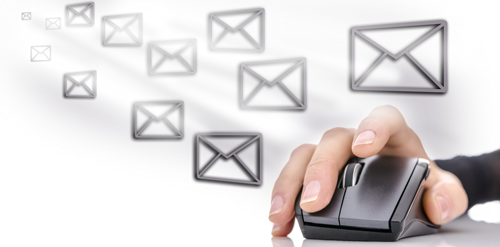 Imagine having professionally designed, customizable email campaigns at your fingertips? The Smallbiz "Email My Client" platform allows you to create customized email templates to represent your business & branding.The options are yours:-
Create your own.
Have us design an individual package for you.
Get your own graphics people to design a package for you.
Choose (and adapt if you wish)  templates from our free, ever growing library of pre-designed templates.
and send professional looking promotions and newsletters to your clients.
The email my client platform talks directly to your Smallbiz software. Your emails are sent directly from your salon program; which means not disclosing your valuable client information to third party businesses. Used in combination with the hundreds of Smallbiz marketing searches, this allows you to hit your target market every time, with maximum impact campaigns!
All this design work (as opposed to sending) does NOT have to be done in front of the shop computer. It can be done from home, or the  designers office (yours or smallbiz), and appears ready to use in the shop system !
Smallbiz Email Template Design Service
Smallbiz can design & install your own specialize email templates directly into your system which can be used over and over for your marketing requirements. You may want to consider having a template designed for one or more of the following:
Newsletter (plain branded template)
New client welcome note
New client thank-you note
Thanks for referring a friend
Happy Birthday
Mothers Day
Christmas
Valentines Day
| | |
| --- | --- |
| Single Template | Set of 5 Templates |
| A single designer email template, perfect for regular newsletters and special one-off promotions. | A suite of Five designer email templates, designed to strengthen your client relationships and maximize marketing opportunities at key moments. |
| $95.00 | $380.00 |